Orientation, Keto Konnection and Cronometer
I am so excited to join you on your journey! Here is what you can expect for the next seven weeks!
Ketomom Support Community
Here is the link to our Ketomom Monthly Konnection Support Community. Check this every day! https://www.facebook.com/groups/732209230556422/
This will also be where our live classes will be posted each and every Monday night! It's important that you attend or watch these on replay.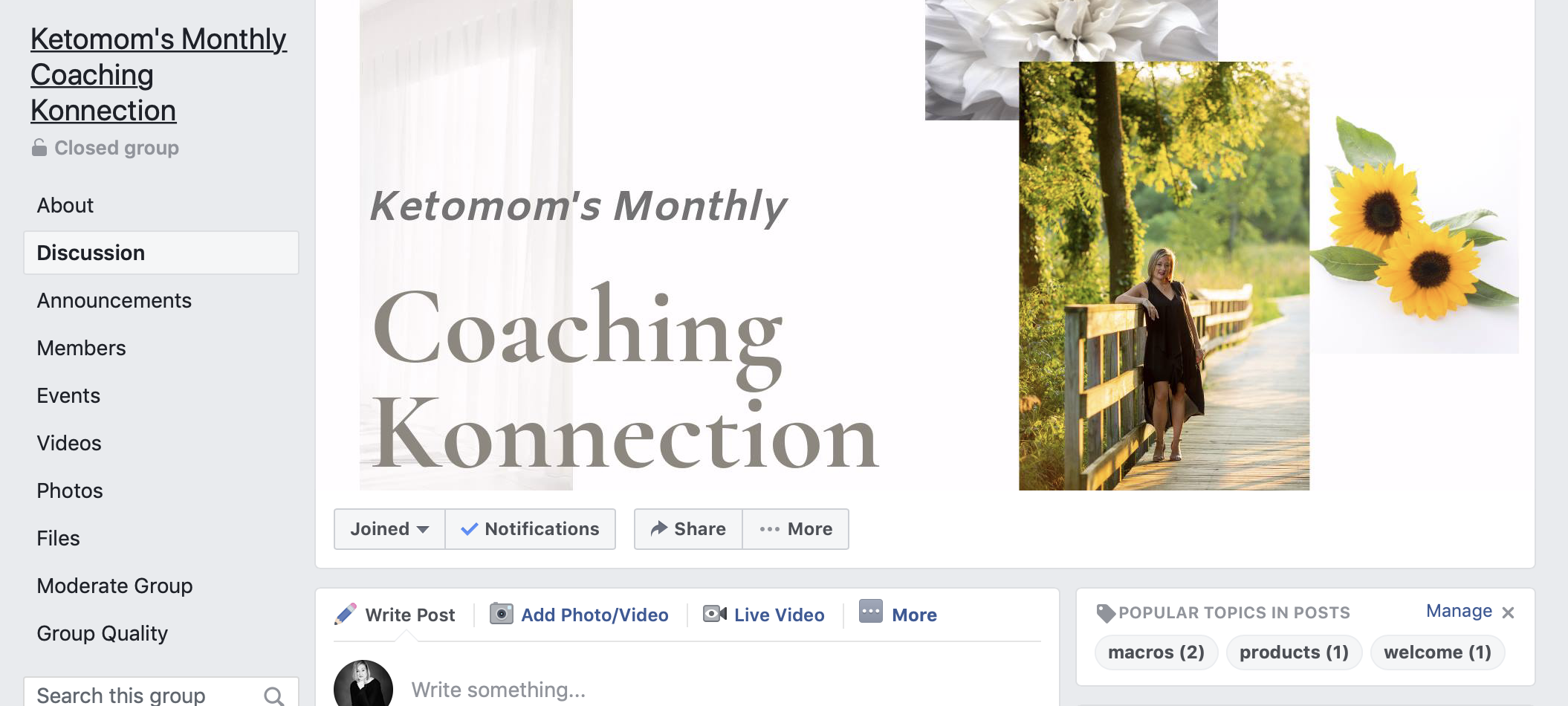 Your Cronometer Instructions:
One of the benefits you will receive is a FREE PRO-GOLD subscription to Cronometer. This is the tracker we will be using to track your food intake each day. It will allow me to be your personal coach and make sure you stay on track with the program. To get the most bang for your buck in my program, it is best that you track EVERY SINGLE DAY.  After you follow these steps, I will be able to log onto my back office and see your food calogs. Your logs will also have 2 questions you have to answer each day in the notes section.  
I will check your macros each morning. I check the day BEFORE due to different time zones. I will not go back and check previous days. You will find my notes in that days log. Most of the time I will just give you a thumbs up or say "Great Macros!" If I see anything that needs your attention, I will note it! 

Here are your set-up steps:
Download FREE Cronometer app on your phone.
Sign up for Free Account, following all instructions. (Don't PAY for the subscription. Ketomom Coaching pays for this!)
Message me the SAME email you used to sign up for the account , and I will set up your program from the inside. 
Review the video instructions on how to use and log your food intake.
If you have trouble with this app, simply email

[email protected]

They will be happy to help you! 
Please make sure you have the three intake forms filled out that I sent in the previous welcome email. This is important for me to figure your personalized macros. 
Here are some handy links for you to have to make the most use of your food tracker. 
Tips for getting the most out of your food logging data.
When you begin logging, swipe your top bar (the circles) to the left to make sure you have the following on your home screen.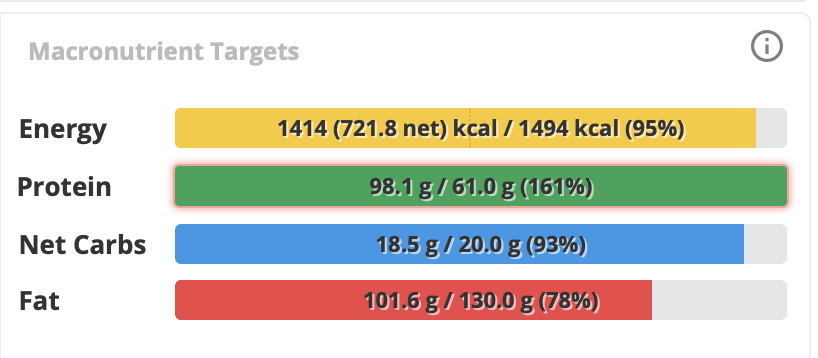 I am so excited and honored to be your coach! 
Xoxo 
Coach Monica
These are VERY important notes to take on the way you track your foods and make the choices. 
The first thing to pay attention to is the 'Source' column in the food search results. We obtain nutrition information from a number of sources, and we always show the source of the entry in this column. If the source is USDA' or NCCDB then this food is from our two most comprehensive data sources, and will typically have 50 to 75 listed nutrient values. If the source is UPC, ESHA, CRDB, or Nutritionix, then it is typically just the basic label data.
Our food search dialog has a number of top-level tabs; to make things easy, the Common Foods tab lets you search just the top-quality sources (USDA and NCCDB).
Complete and Continue